Not sure if this is for you? Claim your FREE Intro Training.
Recommended by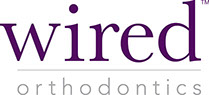 What Our Research Revealed

What Patients Think

45%
20%
7%
Only
of adults are unhappy with the
appearance of their teeth
of UK adults would consider having
some form of orthodontic treatment
to improve the alignment and
appearance of their teeth
end up having orthodontic
treatment
source: YouGov' on behalf of British Orthodontic Society
Our own research uncovered a high demand for a straighter smile from potential patients that wanted to commit however they didn't want to have 2 years or more of treatment. These people were not actively looking for returns because they did not know there was an answer. What UK Dentists Offer
Which braces treatments do you currently offer?

89%
68%
54%
18%
How much competition is there in your
local area?
How many braces do you start per
month on average?
source: Click Convert Sell Ltd.
Our results showed that most practices were not able to begin many braces a month. Therefore there was an opening for dentists to learn how to communicate with their target patients more persuasively.
Do you ask yourself these questions:
I'm a great dentist/orthodontist, but where are my patients?
Work. Work. Work. I'm far too busy. When can I treat only the patients I want to see, I feel overwhelmed?
I want patients whose lives I can transform. I want more high-value braces patients?
We've already tried online marketing / advertising but it didn't work?
Lets change that. Being a member of the Straight Teeth Academy you will have access to:
The Straight Teeth Engine Academy
12 master classes to transform your practice
watch and listen
from any device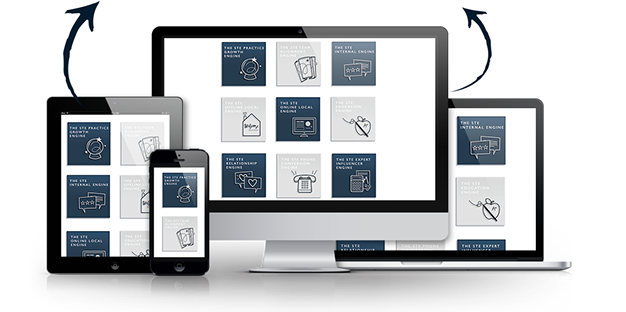 Actionable monthly strategies
Goals and worksheets for you and your team
PDF downloadable course materials
Monthly coaching call on latest practice ideas
Motivational ideas
Access to the STE Inner Circle where you can get hands on advice
Templates for emails, guides, referral posters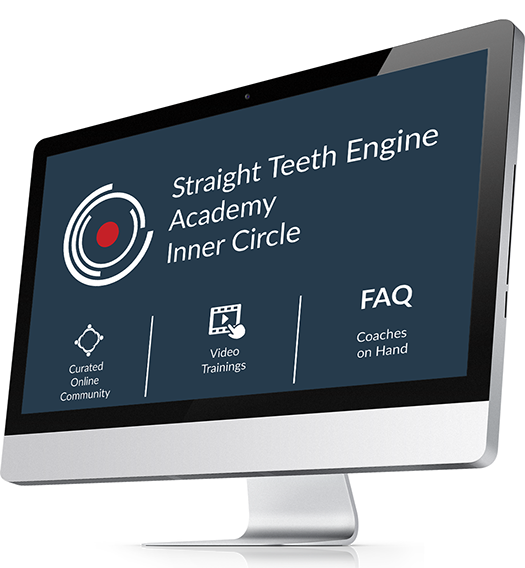 You'll get:
- Best ideas: Hundreds of ideas on what other dentists are doing to grow their practice
- On going advice: You will love the advice of the members. Share your knowledge and help each other succeed.
- On hand coaching - Get FREE tips and techniques from our coaches.
- Aalok & Lucie so that you can apply the concepts that doubled their practice's revenue and day to day running.
The inner circle is an online private Facebook Community.
Start your Free High Growth Ortho Training
NOW
What people say about


"The short answer. Do this course!
The extended version. If you want to predictably increase your practice profitability through increasing orthodontic sales then you need to do this course. Increasing the number of braces you do increases your turnover & practice value and there is no one better qualified than Aalok to help you get there.
I've known Aalok for 8 years now and he has a deep understanding of direct response marketing, automation & clinical process like few others. That's why I've asked him twice to share his experience in my bootcamps. Everything they are teaching they have personally tested & proven with their own money & experience in their own clinic (how many marketing companies can say that?). By properly implementing this system you will increase your sales & practice value.
Do the course, and get your practice growing!"
Arun Mehra, B.Eng (Hons) FCA
Managing Director / Samera Chartered Accountants & Business Advisors (samera.co.uk)

"Being involved with Aalok and his team at Click Convert Sell / I Love Straight Teeth / we have seen a huge increase in lingual cases at Wired. We see a massive benefit for other progressive practices adopting the same system, bringing a structure and discipline to their work ethic.
With the Click Convert Sell systems in place everyone benefits and that's good for business."
Techucal Director / Wired Orthodontics (wiredorthodontics.co.uk)
"Before starting at I Love Straight Teeth in 2013, I had only completed 6 cosmetic orthodontic cases. When implementing the protocols and systems of the Straight Teeth Engine at I love Straight Teeth my portfolio of new orthodontic cases grew to over 25 cases within the first 6 months. It now continues to grow each month since.
With greater experience I was able to tackle more demanding cases which led to advanced postgraduate orthodontic educational courses to enhance my knowledge and skill set. I can now provide more comprehensive orthodontic and restorative treatments using a range of orthodontic systems including lingual braces and restorative techniques.
I would highly recommend the implementation of the CCS protocols and systems in your practice!"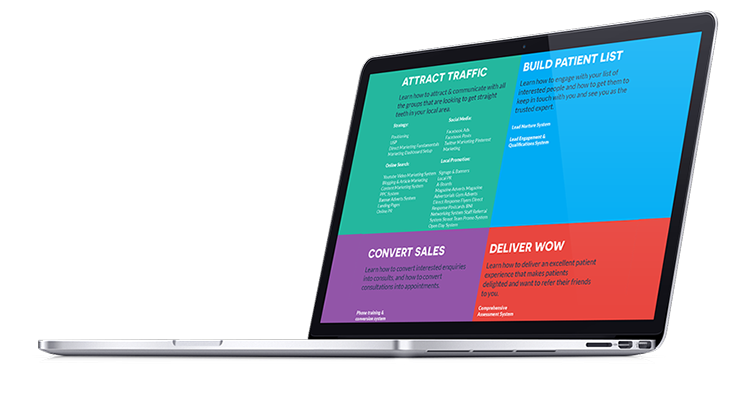 The Straight Teeth Engine Academy Advantages
Access to the tools and resources that we personally used to grow our orthodontic practice. The Straight Teeth Engine Academy is based on 5 years of testing and research at our London private practice we refer to as our marketing lab.
Included is step by step training on how to use all the resources.
Get educated on a marketing system that allows you to:
Set the foundations for orthodontic growth.
Have a clear view of what the complete system looks like.
Put together your very own scalable practice model to get optimal results.
Learn how to:
Develop a plan that will help you build a stellar team.
Identify and set the right targets.
Align your team's efforts for rapid growth.
Utilise the power of your team in growth.
Learn how to:
Educate and motivate your patients.
Jumpstart your marketing efforts with an internal launch.
Implement an in-practice promotion to maximise brace starts (i.e. optimise your patient database).
Create Straight Teeth Open Days that get results (Part 1).
Become established as an industry authority:
Optimise your offline efforts whilst everyone is online.
Use local promotion to dominate locally.
Create Straight Teeth Open Days that get results (Part 2).
Create adverts & flyers for optimal results.
Use proven templates and examples to swipe and deploy.
Attract traffic online across social media & paid advertising:
Create an integrated online strategy.
Use online promotion to dominate locally.
Use social media to become the preferred practice in your area.
Embrace and communicate your uniqueness, insulate your practice, and stand out from local competitors:
Create an education system that builds relationships with prospects 24/7 (Part 1).
Create compelling messages that position your practice as the Nr.1 Straight Teeth destination (Part 1).
Use automation & Infusionsoft to build an education system and grow your practice.
Overcome objections and address questions with the power of automation:
Create an education system that builds relationships with prospects 24/7 (Part 2).
Create compelling messages that position your practice as the Nr.1 Straight Teeth destination (Part 2).
Use automation & Infusionsoft to build an education system and grow your practice (Part 2).
Convert enquiries to consultations:
What a phone conversion engine looks like.
The impact of phone conversion engines on the number of braces you start.
Effective ways to train your team so that they build relationships & schedule consultations predictably.
Creating a phone monitoring and tracking system to analyse phone conversions.
Use a proven system that will allow you to deliver free consultations that differentiate your practice in 15 MINUTES:
Understand, qualify, and engage patients.
Deliver an excellent in-clinic & consultation experience that promotes trust.
Manage expectations, prevent objections, & identify ideal solutions.
Present compelling standardised & orthodontic solutions.
Reap the remarkable benefits of a powerful follow up system and keep patients engaged AT ALL TIMES:
Create a follow up system to ensure more brace starts.
Reactivate dormant patients that have come in for a consultation but haven't gone ahead.
Automate your follow up with the help of automation and outsourcing.
Set straightforward expectations and present all options to the patient in a very clear, appealing, and engaging fashion:
Set & manage expectations.
Educate about other compelling solutions to maximise results.
Create a wowing teeth straightening experience.
Build relationships and get more referrals FOR LIFE:
Ensure each patient feels unique. remarkably well cared for and looked after.
Create referral systems that keep going and bringing new orthodontic patients.
Create lifelong patient relationships that grow your practice.
What members are saying
I have been providing orthodontics for the past 18 years mainly NHS orthodontics, but my main source of income was general dentistry. Over the past 5 years, I have been to numerous orthodontic courses and trying to increase the amount of private orthodontics. I found it a struggle, I would learn something new and never practice it. It was my little secret. There was something missing.
So this year, 2015, I thought I would learn marketing. So I enrolled on the Click Convert Sell program 10 modules: The Straight Teeth Engine Academy. The strength of Aalok's program is he understands how to market via the internet and how to make this marketing as automatic as possible. Aalok seems to really care about you and your vision and when your stuck he would touch base with you and point you in the right direction. I have finished the program and Aalok still calls to find out how things are going and where I am in implementing my marketing strategy. I would highly recommend CCS Automation programs as I have found it to the best marketing investment ever. My automation marketing has just gone live and in the first couple of days someone has committed to some private ortho.
Specialist Orthodontist & Director of Brace Expert


Aalok/STE has provided me with clarity as to how to grow my business by bringing more patients to the practice and retaining them. They have broken down the whole process of patient flow and where you need to concentrate to be successful.
STE has taught me that just being a good clinician isn't enough. You need systems and processes in every aspect of a patients journey to be a success .I now see the bigger picture Concentrating on being a great clinician doesn't necessarily make you a success

The business structure diagram hit the nail on the head for me. The graphical boxes (specifically the size of each box in relation to their importance/quantity) was visually quite striking and definitely got the point across.
The 6 processes to be honest has taken me a bit of time to get my head around, but by returning back to the strategic plan flowchart has helped the processes fit into place. I think introducing the processes in the way you have from outlying the overall strategic plan and then adding where the 6 processes fit in to allow you to achieve the overall plan has been a good way of introducing this complex topic. It's like an onion, I really didn't realise how many layers of marketing there is was in relation to dental practices (or all businesses for that matter).
Automation - the examples were helpful to understand what this implementation tool specifically relates to. I'm definitely interested in finding out more about this. The amount of work manually needed for a staff member to follow multiple lines of enquiries is significant and I can immediately see the benefit for automation.
Start your Free High Growth Ortho Training
NOW
Frequently Asked Questions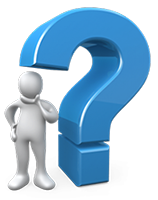 WHEN DO I GET ACCESS TO THE TRAINING?
IS THE STRAIGHT TEETH ENGINE ACADEMY FOR ME?
You'll get access to one module per month over the course of the 12 month program.
If you are someone that is focused and determined to deliver the best possible clinical results and to grow your practice into a fulfilling and profitable practice then this is for you.
If you are lazy and unfocused forget about it.
HOW AM I GOING TO LEARN?
WILL THIS MAKE ME BETTER AT BRACES?
Your training is released in monthly modules within our private, member-only website.
Each module is filled with templates, step by step guides & worksheets.
You'll watch and learn from your computer or iPad.
This isn't a clinical training, we recommend training by our partners to improve your clinical skills.
We do however train you on everything involved in delivering a brilliant experience to encourage referrals.
If you aren't able to deliver good quality treatment and you suddenly get a lot more cases that isn't necessarily a good thing.
WHAT IF I HAVE QUESTIONS?
WHAT'S THE INVESTMENT FOR THE PROGRAM?
Under each training you can ask questions or email us at support@clickconvertsell.com
The tuition for the Straight Teeth Engine Academy is £299/month + VAT or £3,000 + VAT in one go.
Less than the price of two braces cases.
This provides the complete system that is fully tested and proven to do over £100,000 - £200,000 + in orthodontics annually.
or get £588 off by paying upfront
This course is for you
Who is this course not for?
The practice owner
The ambitious associate
The practice manager
About to open a practice
Someone who does not take action
Is not serious about growth
Someone who is not competent at Ortho
Someone who wants something for nothing
What you get once you enrol:
Monthly Master Class
Monthly Coaching
The Straight Teeth Engine Academy Advantages
Access to The Inner Circle
This 12 month online training program opens the first Sunday of every month.
Transformational Training To Get More Freedom
The Straight Teeth Engine Academy is a world class digital learning platform. 12 modules over a 12 month period to enhance your practice by learning systematic sales and marketing strategies, that work.
Based on 5 years of testing & research at our marketing lab, a London based squat private practice in which we start and average of 15 braces a month (mainly lingual braces)
Coaches
We work with a team of talented people that are ready to share their knowledge with you. They will help you get more freedom
As Featured In: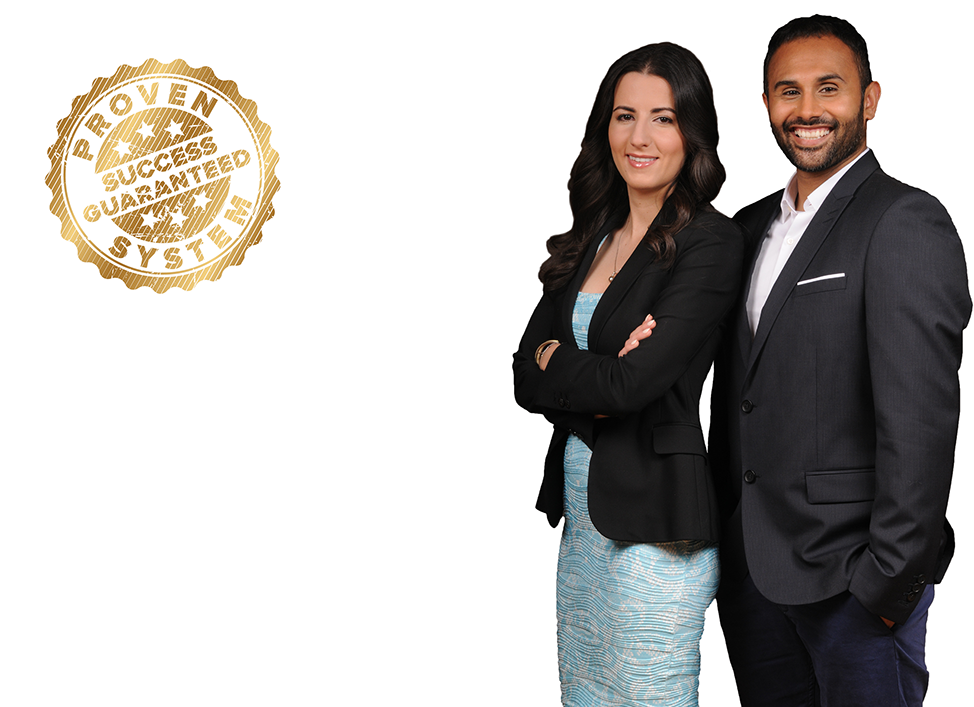 For the price of just two braces its members get the system that has generated more than £200k in orthodontic cases in Lucie and Aalok fully private practice this year alone.
This 12 month online training program opens the first Sunday of every month.
Anything you want to ask?
Contact our support team on
support@clickconvertsell.com
Copyright © 2015 The Straight Teeth Engine Academy - The 3 Day Practice - Click Convert Sell Ltd.
All rights reserved.